What happens when strangers,
living very different lives,
are invited to share a meal?
Watch the video to find out.
Why conduct a social experiment?
The Normalization of Homelessness
As the Bay Area grows in wealth and size, there is a widening divide between residents paying increasingly higher rent and those living on the streets or in shelters. 'Tent Cities' have become the new normal. Though both exist on the same street, it's rare for the lives of either group to intersect for more than a moment. With so much and so little in common, we wanted to find out what an honest dialogue would look like.
A desire to drive change
On election night in November of 2016, our initial group of seven filmmakers came together to brainstorm how we could put our skills to use on a widespread and obvious problem. Each had expressed a desire to drive positive change in the community, and considers the problem of homelessness a human rights issue.
Behind the Scenes
Meet our dinner guests ---
We met Shawn when he was selling Street Sheet newspapers in Oakland.

Stacy saw a flier recruiting for participation in the shelter where she stays.

Jeremy is the founder of a startup that teaches high school students how to code.

Carol was about to start her new job at a major tech company the day after the shoot.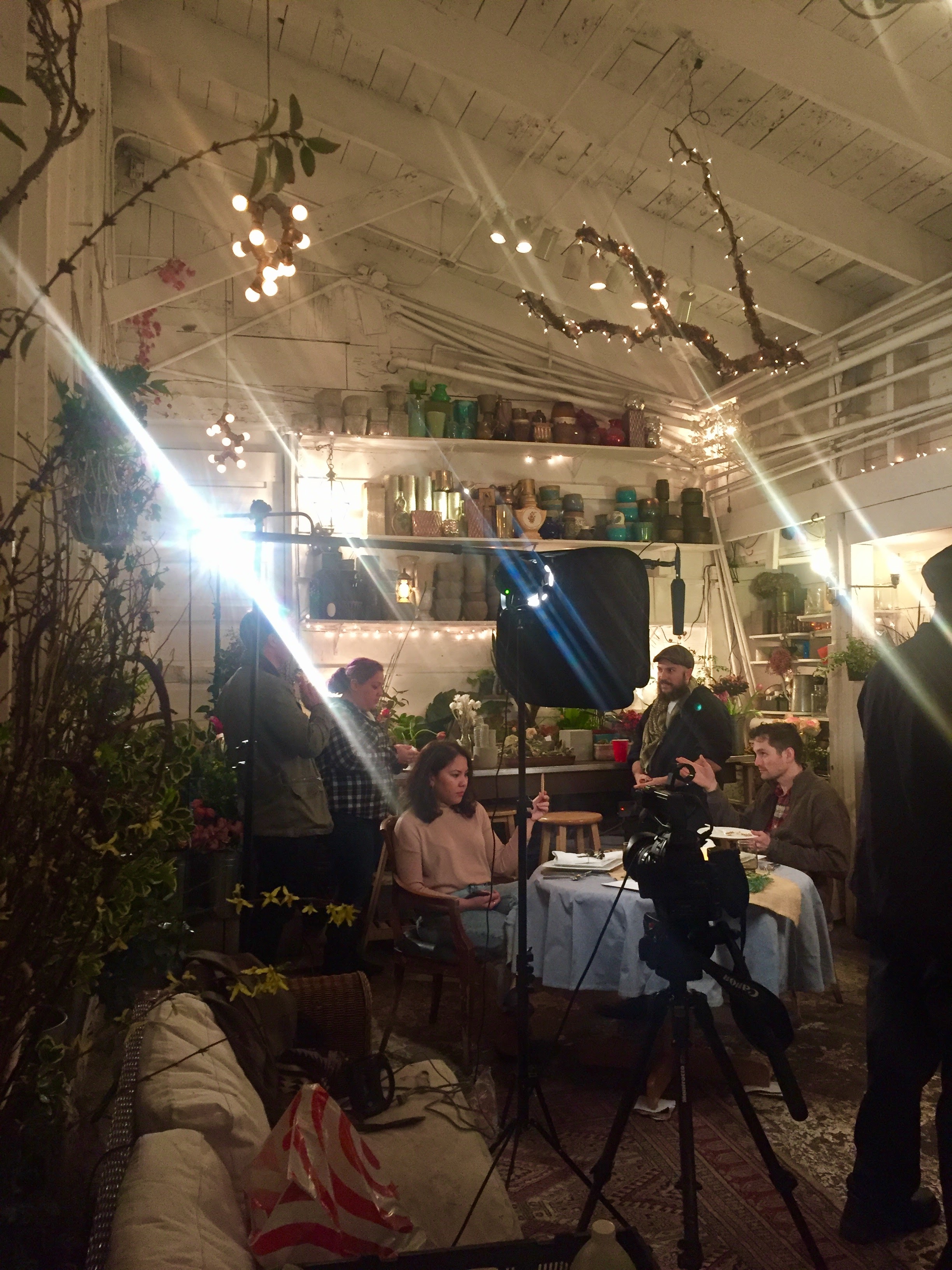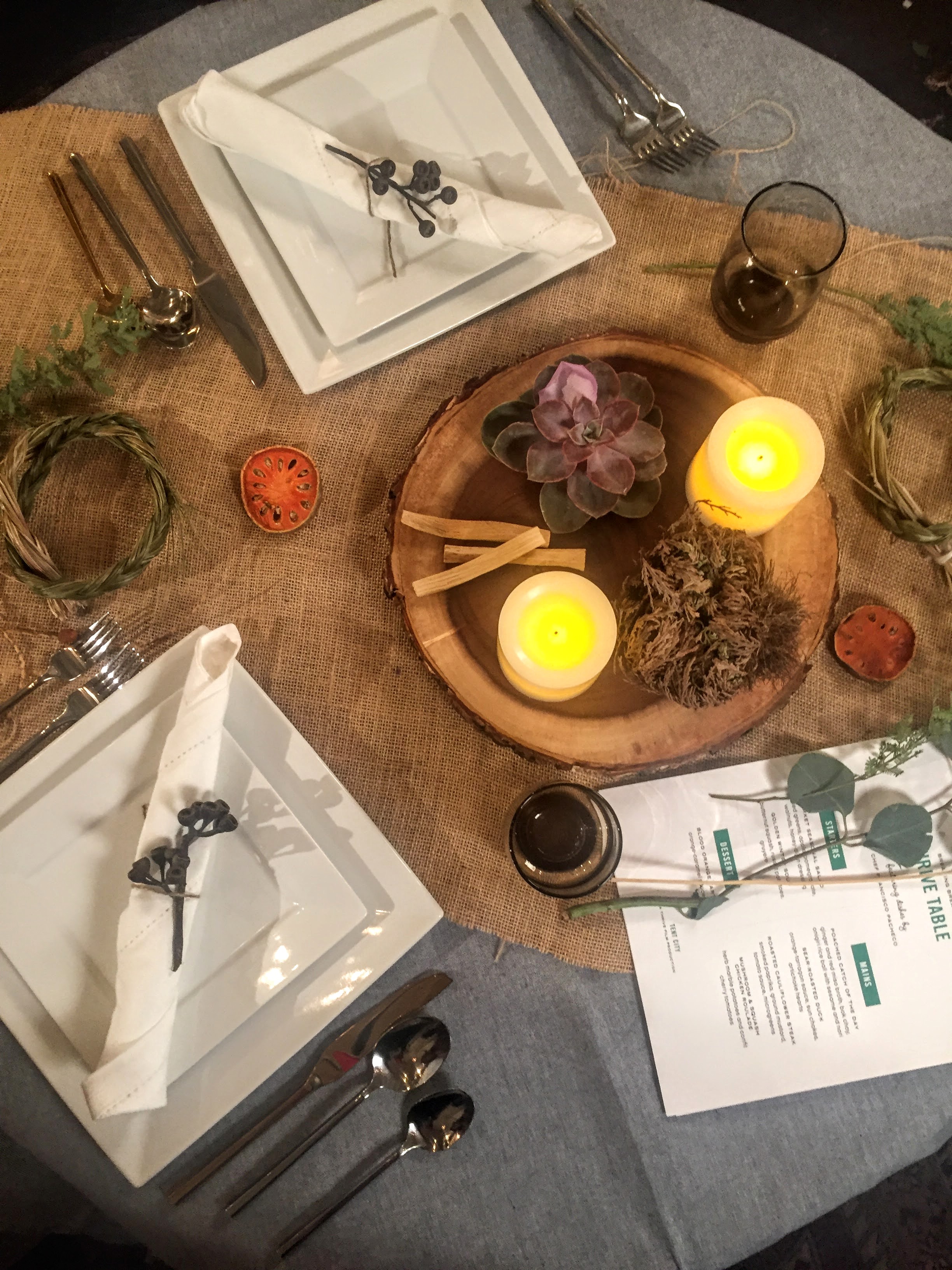 Our contributors donated time, energy, resource and love
Ampersand is a flower shop in the Mission district of San Francisco, and also one of the most beautiful spaces we'd ever seen. We were incredibly grateful to Emerson & Ben, the delightful owners, to donate the space for the shoot.
'Cisco' Pacheco, professional head chef, and Chris Coleman, su chef, prepared a full gourmet four-course menu from scratch for our dinner guests.
Our barber, Ken Yasuda was cutting hair when we first told him about the project and offered to donate his services to our dinner guests experiencing homelessness to help them feel fresh for the shoot.
Crossroads donated a gift card to cover the cost of buying new outfits for our dinner guests experiencing homelessness.
The Tent City filmmakers:
David Scott McDougall - Producer/Director

Danielle Davis - Producer/Editor

Gloria Martinez - Concept Development/Editor

Jennie Elliott - Production Coordinator

Matt Sengbusch - Graphic Design/Sound

Alex Khambir - Director of Photography

Jade Acosta - Art Director

Stephanie Shelar - Graphic Designer
A special thanks to Danielle Argyros and Reid Stover for post production services!
What We Learned
We all had preconceived assumptions and notions about the issue of homelessness. Meeting Shawn, Stacy and many others experiencing homelessness changed the way we think, feel and interact with those around us. A dinner's worth of conversation bred an empathy that reminds us that everyone has a story. Listening has made us see the world as bigger and richer than we did before.
A reminder that everyone deserves to be treated with humanity and dignity.